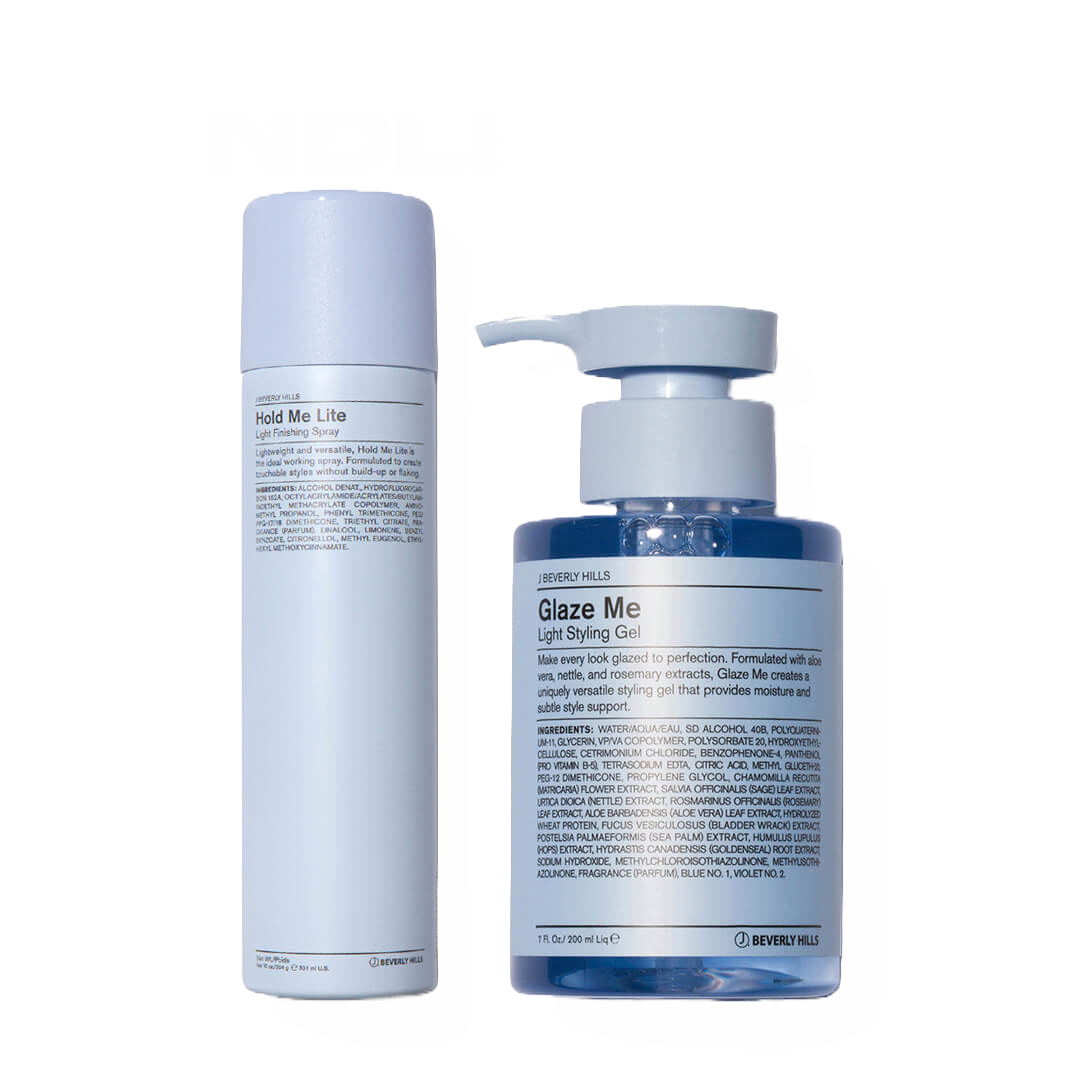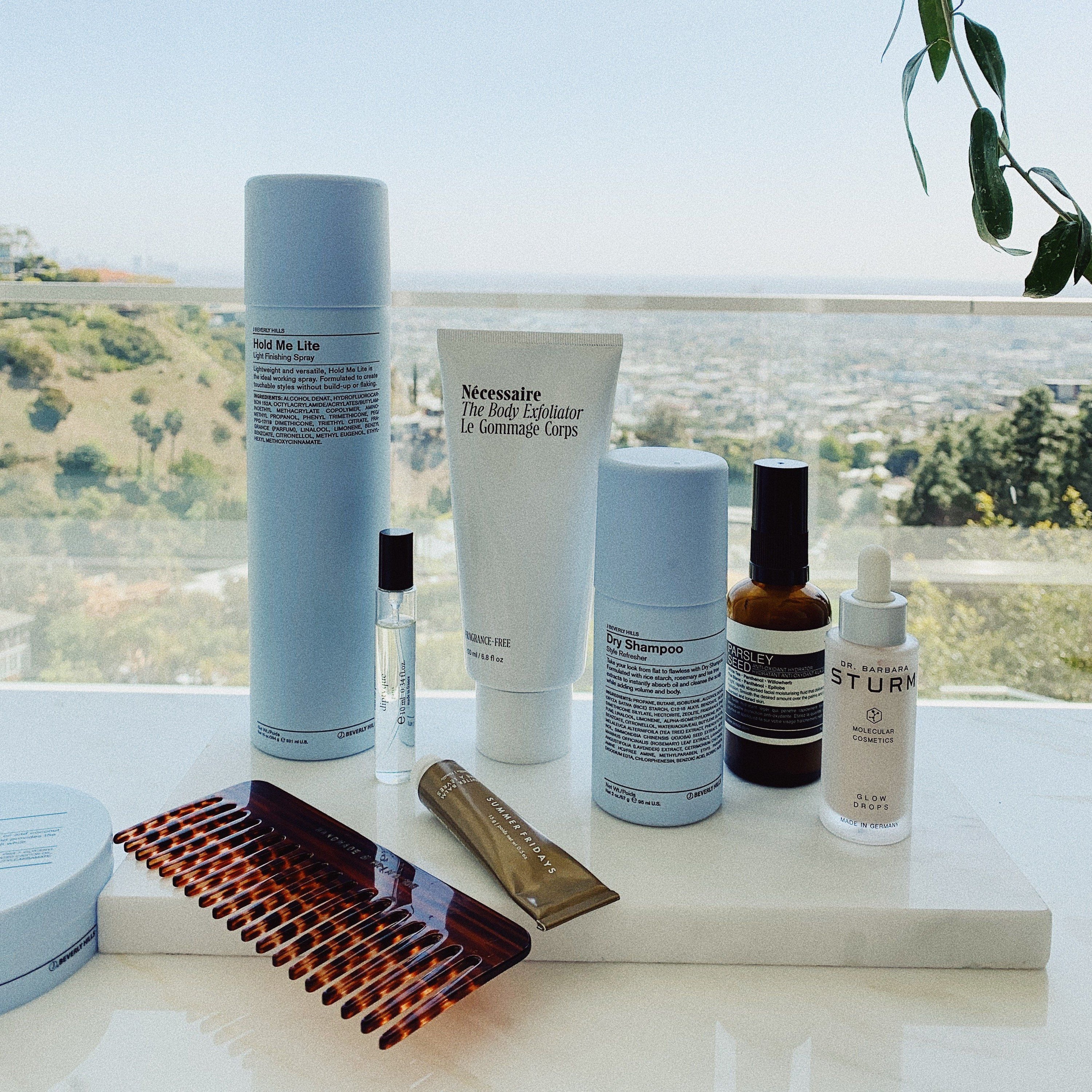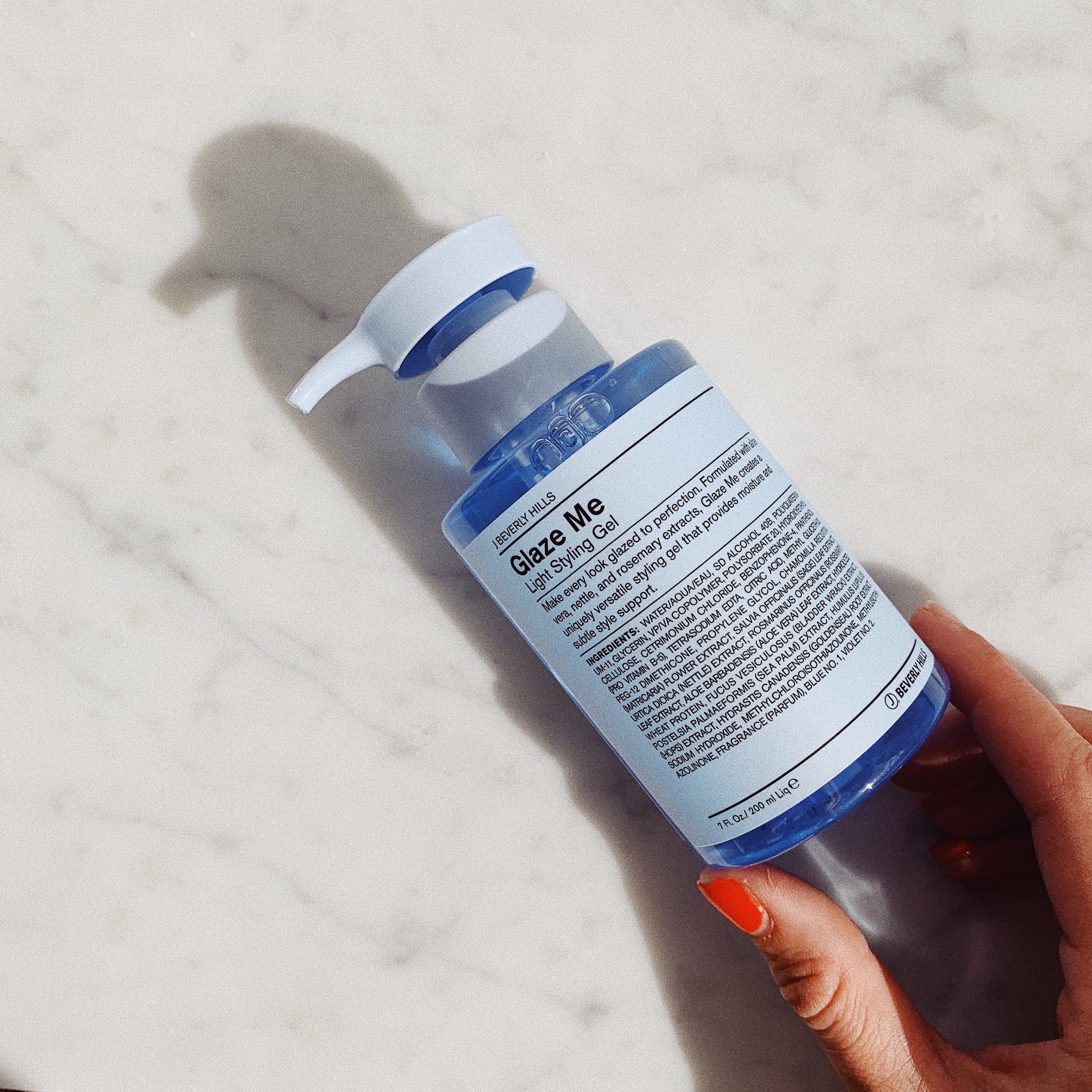 Style Support you can count on. Make every look glazed to perfection. Formulated with aloe vera, nettle and rosemary extracts, Glaze Me creates a uniquely versatile styling gel that provides moisture and subtle style support, while Hold Me Lite is the ideal working spray. Formulated to create touchable styles without build-up or flaking. 
ingredients
Our products are thoughtfully developed with premium ingredients including organic botanicals, vitamins, and minerals.
Nettle
Mineral-rich nettle is filled with antioxidants, helps facilitate hair growth, and increases both color retention and shine.
Aloe Vera
Reparative and moisturizing aloe smooths, shines, restores dead skin cells, and protects the hair from UV rays.
Rosemary
Sweet rosemary promotes hair growth and prevents hair loss, can help improve scalp health, and delivers volume and shine.
why j beverly hills
Naturally Nourishing
Paraben, sulphate, and cruelty-free products made from ingredients you can pronounce.
Timeless beauty & expertise
Premium products originally developed for Hollywood stars by expert hair stylist Juan Juan.