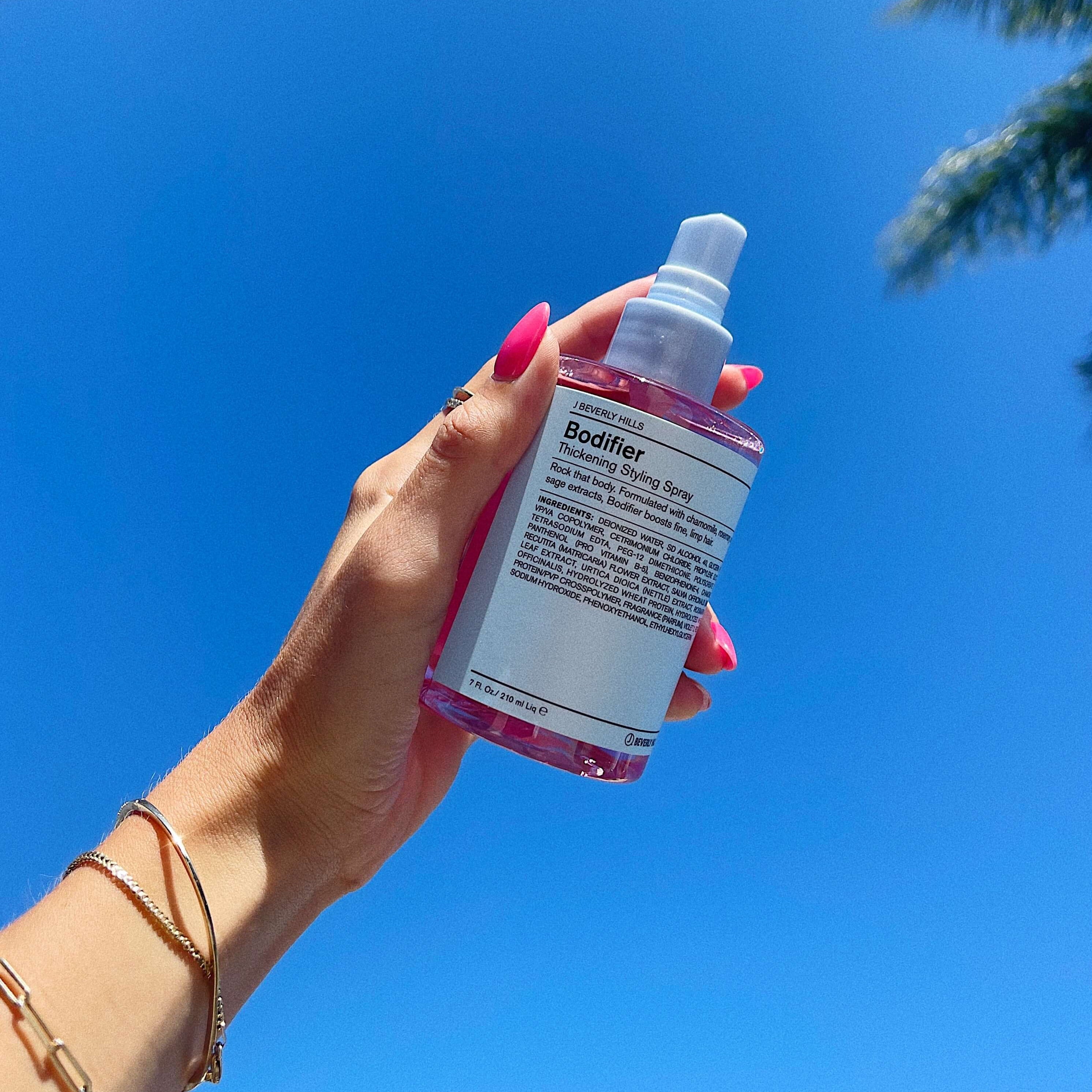 Rock that body. Formulated with chamomile, rosemary, and sage extracts, Bodifier boosts fine, limp hair. 
chamomile
Soothing chamomile calms the scalp, naturally brightens, and heals split ends while encouraging hair growth and detoxification.
rosemary
Sweet rosemary promotes hair growth and prevents hair loss, can help improve scalp health, and delivers volume and shine.
sage extracts
Sage is rich in vitamins, minerals, and antioxidants, and helps to balance scalp pH, moisturize, retain color, and invigorate the roots.
Nettle
Mineral-rich nettle is filled with antioxidants, helps facilitate hair growth, and increases both color retention and shine.
why j beverly hills
Naturally Nourishing
Paraben, sulphate, and cruelty-free products made from ingredients you can pronounce.
Timeless beauty & expertise
Premium products originally developed for Hollywood stars by expert hair stylist Juan Juan.
very good product
I really like the spray.I have fine,thin hair and it does not dry it out at all.It makes it soft and gives it some body,not a lot but enough.It does not bother me and I have a lot of allergies.
Excellent product
I love the amount of body it adds especially where my hair is thinning.