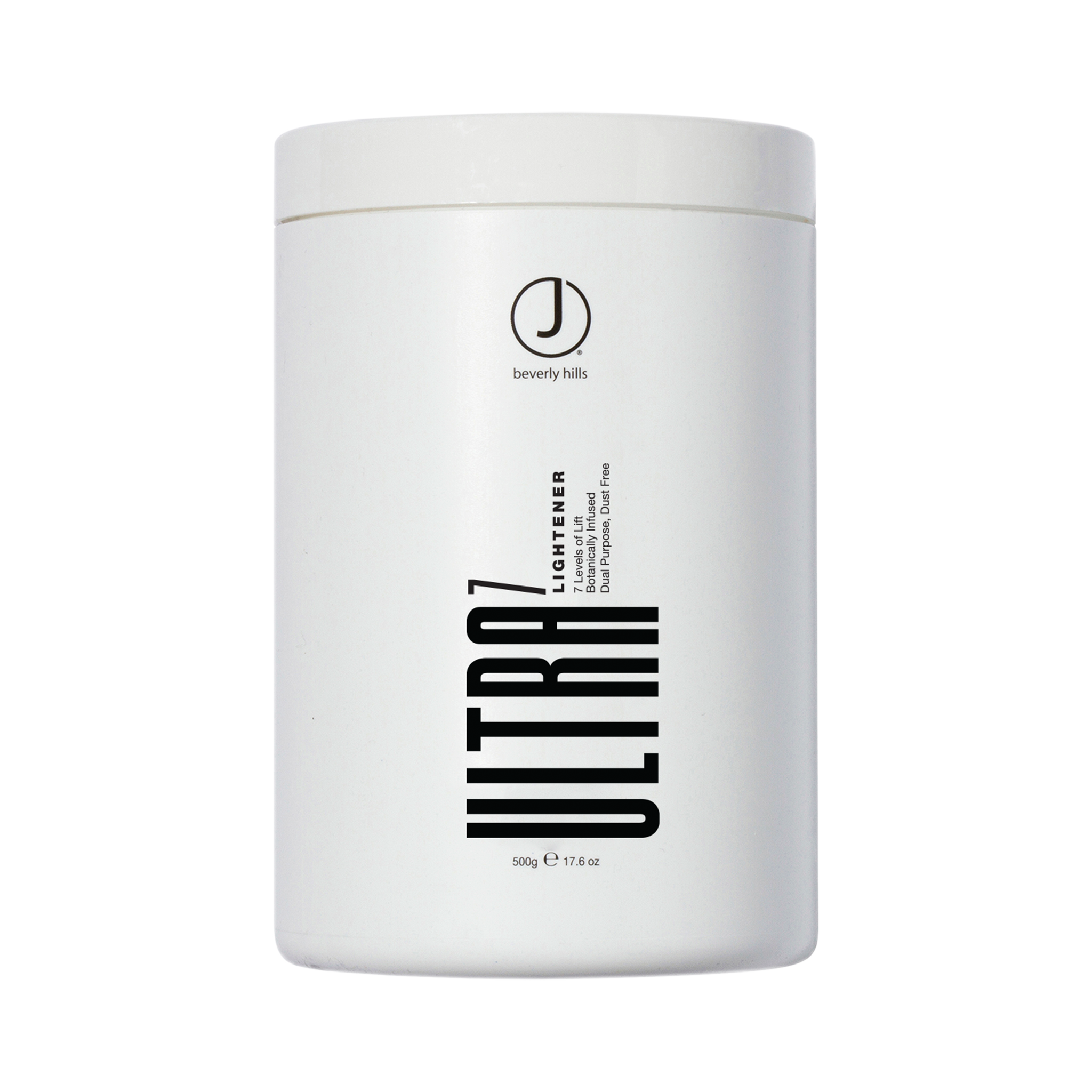 ULTRA 7 Lightener is a dual-purpose, dust-free lightener that provides up to 7 levels of lift. Powered by an innovative combination of Argan Oil, Coconut Oil, and Hydrolyzed Oat Protein, Ultra 7 provides a controlled and even lift with superior conditioning, leaving the hair luminous and vibrant.
BOTANICAL INGREDIENT LIST
why j beverly hills
Naturally Nourishing
Paraben, sulphate, and cruelty-free products made from ingredients you can pronounce.
Timeless beauty & expertise
Premium products originally developed for Hollywood stars by expert hair stylist Juan Juan.